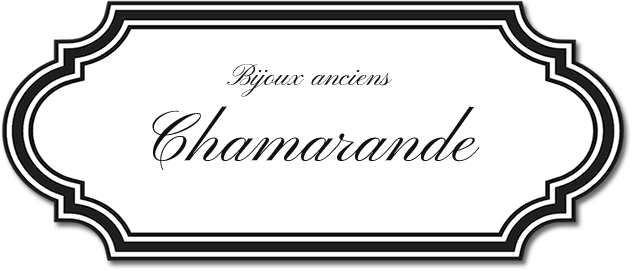 Chamarande, two generations of passion and elegance

In 1965, François d'Ansembourg opened his first gallery at Le Sablon in Brussels under the name of Valençay. It was specialized in animal sculpture from the XIXth and early XXth century.

In 1972, Chamarande moved to the famous "Galerie de la Reine", near the Brussels Grand-Place. The focus became antique jewelry. This specificity, not very widespread at the time in Brussels, will make the gallery a must go to address for both Belgian and foreign buyers.
Classical jewellery from the 19th century but also neo-Etruscan jewellery from great masters such as Giuliano and Castellani, at the time, are on display, as well as Art Nouveau and Art Deco pieces from the famous Belgian masters Wolfers or Altenloh. These creations, which are now only available for major collections, were not well known of the larger public then and it was not uncommon to see them exposed in the windows.
At the beginning of the 90s, Chamarande established itself on the rue de l'Abbaye in Ixelles and widened its selection by offering sculptures, paintings and furniture. A predilection for hard stone objects and antique marbles is perceptible and immediately characterizes the style of the house.

In 2004, François d'Ansembourg moved to a mansion Chaussée de Vleurgat where he embellished his collection of the rare and unusual object. His son Frederic then took over the direction of the company.
Before this transition, he was already interested in the world of antiques and had opened a shop near the Place du Châtelain for objects inspired by the "Grand Tour".

Furthermore, captivated by the domain of natural stone, he creates unique structures using a new technology at the time : water jet cutting with the assistance of G-code program. He created table and floor designs, combining elegant curves and eclectic marbles.
By taking over Chamarande, Frédéric remains faithful to the taste inherited from his father. Since 2010 he has devoted himself to the house's first activity, antique jewel. The jewelry on display today includes many signed and unsigned collector's items, most of which are dated between 1820 and 1940. Among other things, we can distinguish jewelry adorned with micro-mosaics, cameos, excavation elements reflecting archaeological revival or amazing naturalist creations by René Lalique and Georges Fouquet.

During its half-century of history, Chamarande has participated in numerous exhibitions, including the Belgian Antiques Fair at the Palais des Beaux-Arts in Brussels, the Maastricht Fair and the Munich Fair, The Palm Beach Jewelry, Art & Antique Show and the BRAFA Art Fair Chamarande is only by appointment in the intimate and discreet setting of its offices in Ixelles.

The gallery is open uniquely by appointment.